Therapeutic Broken Bow Massage
If you are looking for things to do in Hochatown, getting a massage is an excellent choice. Our therapeutic massage relieves pain, eases tension, and brings relaxation by focusing on any problem areas. During your therapeutic massage, your Broken Bow massage therapist will focus on your body's soft tissue – specifically, your muscles, tendons, and ligaments. You constantly use these parts of your body because they allow you to move and support your body, so bringing relief to these tense areas can transform your daily life for the better.

Because of the relief that therapeutic massage provides, we recommend this type of
flawless massage in Broken Bow
to anyone who has specific problem areas in their body. If someone has a chronically stiff neck or back, this would be the best choice to address the problem. Therapeutic massages can be especially beneficial if you are in the post-operative healing phase, experience migraines (particularly tension migraines), or suffer pain from scar tissue.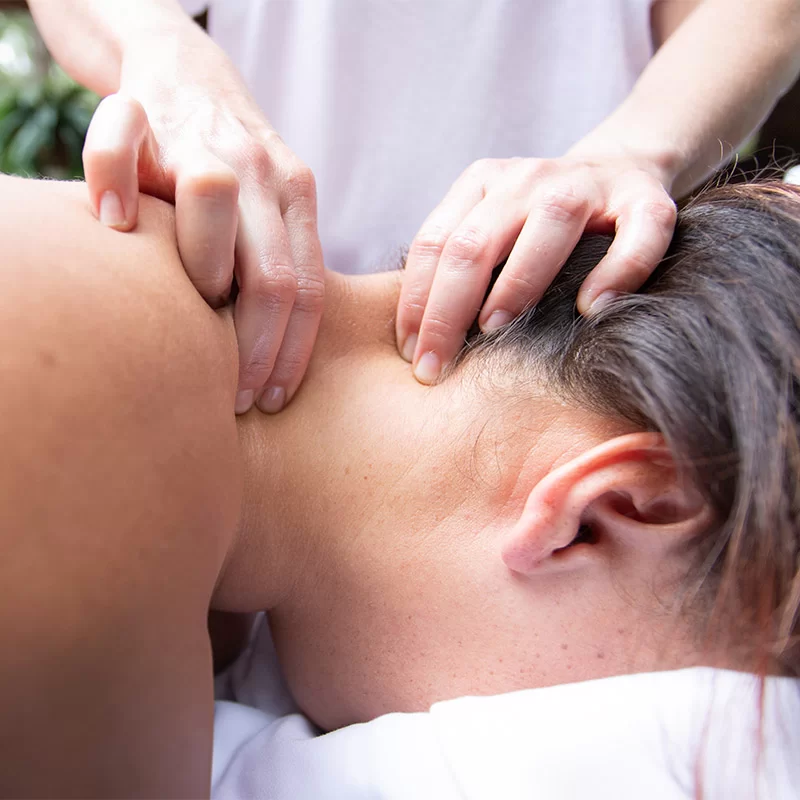 Your therapist will carefully design each element of your
flawless massage in Broken Bow
experience to create the most relaxing therapeutic massage and create body harmony
. As soon as your therapist arrives at your cabin, they will begin transforming the space into a personalized
 spa
. We will create an atmosphere that is fit for the occasion by playing relaxing spa music, setting a pleasant room temperature, and using comfortable, quality linens on our sturdy and luxurious massage table.
Our therapists are passionate about promoting your long-term health through our therapeutic massages. All of the products that we use in our massages are pure and clean, so we can increase your relaxation while promoting your long-term skin health. Our rice oil, grapeseed oil, and massage creams enhance your experience. They are all hypoallergenic, making them ideal for sensitive skin.
By request, your therapist can incorporate soothing essential oils into your therapeutic massage experience. We only use essential oils that adhere to the strictest standards for purity. These include Doterra, Young Living, Simply Earth, and Melaleuca.
You can further customize your in-cabin into a
spa
experience by requesting our relaxing add-on services. By adding our thoughtfully designed add-on services to your therapeutic massage, your massage therapist can help melt away even more stress and tension.
Our add-on services include foot treatments and back treatments, which are designed to help ease any tension or soreness so you can experience wellness and
body harmony
.
To have an extended in-cabin session and to continue relaxing through our hands in harmony with quality products, you can request a face treatment or use our back treatment service. These treatments both create a healthy glow through our products and bring relaxation through using hot towels. Our face treatments last twenty minutes, and our back treatment services last another twenty minutes. When looking for things to do in Hochatown, we offer two different lengths for our therapeutic massage, so our professional hands in harmony with our quality products create the best experience for you.
Our Broken Bow massage therapists will create a relaxing in-cabin spa experience through our quality products and thoughtful service for any session length that you select. In addition to these sessions, two of our specialty massage packages can include therapeutic massages. Our Spa Time package is a 90-minute treatment that includes a face treatment, foot treatment, and essential oils in addition to your massage. If you are staying in a cabin for a couple's vacation, our Couples Massage may be the perfect choice for you. We are more than happy to answer any questions you may have.