Things to Do in Hochatown
If you want to enjoy Oklahoma's natural beauty, one of the best places to visit in the state is the area around Broken Bow Lake. Whether you rent a cabin, stay in a hotel, or camp out, knowing some of the best things to do in Hochatown and Broken Bow can help you make the most out of your vacation.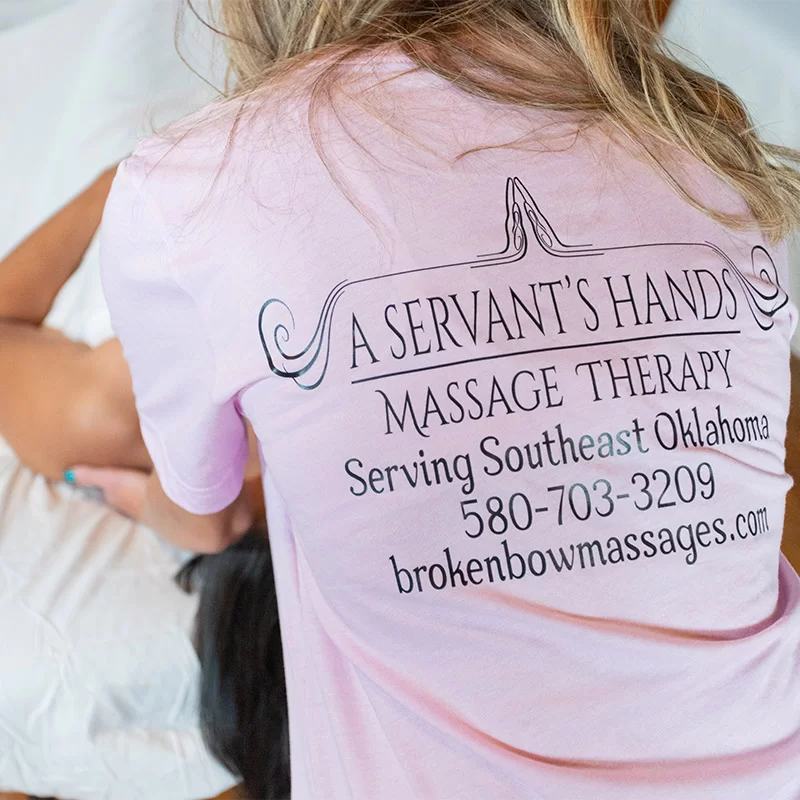 Get a Massage
Taking a vacation in Beavers Bend Resort Park or Hochatown State Park gives you the perfect opportunity to relax. You can enjoy the beauty of nature and still get a day spa Oklahoma City experience by scheduling a cabin massage Broken Bow Oklahoma. A Servant's Hands Massage Therapy brings our spa to you.
Whether you begin your vacation with a therapeutic massage or end your day spent exploring Hochatown with a Swedish massage, you are sure to enjoy relaxing with a cabin massage Broken Bow Oklahoma. To customize your ideal experience, we also offer couples massages, prenatal massages, and many relaxing add-ons. If you prefer, you can also schedule your massage at our spa in Smithville.
Go to Broken Bow Lake
Of course, if you are staying in the area, one of the best things to do in Hochatown is to go to Broken Bow Lake. Surrounded by hills, trees, and winding trails, this destination is beautiful year-round. Whether you bring your boat or rent from one of the many quality marinas, Broken Bow Lake is the perfect place for fishing, tubing, skiing, and more. In addition to sports boats and fishing boats, you can rent paddle boats, kayaks, and canoes. If you have a fishing license, you can book a fishing trip with experts who know the best spots in Broken Bow Lake.
Visit a Winery or Brewery
When you visit Hochatown or Broken Bow, you have the perfect opportunity to go to businesses that feature Oklahoma-made products. In addition to the area's excellent restaurants, there are many wineries and breweries to visit. Whether you are on a trip with friends, a family vacation, or a couple's getaway, attending a wine or beer tasting can be a fun way to relax and unwind at the end of your evening. Depending on the time of year, you can also book a tour that goes through the entire winemaking or beer brewing process.
Travel the Trails
Hochatown State Park and Beavers Bend Resort Park are known for their beauty, which is why there are many hiking trails and horseback riding trails throughout the area. Whether you are riding horses or on foot, you are sure to see some fantastic views that you could not get out of a car window. There is a perfect trail option for everyone. Outfitters in the area offer horseback riding trips for anyone from first-time riders to experts. The walking trails range in length and difficulty, so there is sure to be something that your entire group will enjoy.
Explore Local Museums
If you are on a trip with your family or with a larger group, it helps to plan some activities that everyone can enjoy. There are a wide variety of museums in the Hochatown area, making them the perfect destinations for family vacations. Whether you want to dive into Oklahoma's history, learn more about the plants and animals native to Broken Bow Lake, or explore some of the more unique exhibits, the museums in Hochatown and Broken Bow are sure to entertain.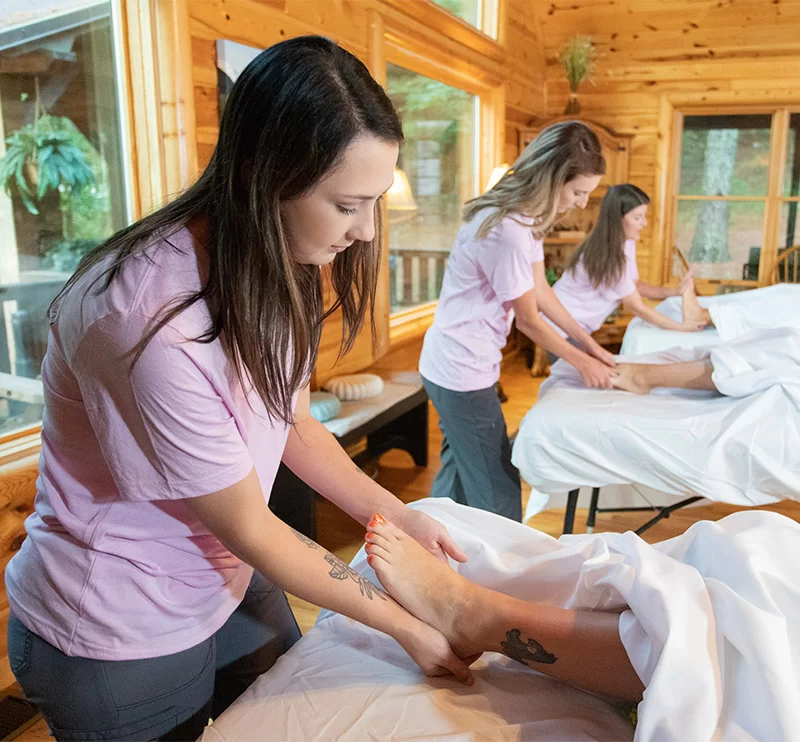 With all of these enjoyable experiences and more, Broken Bow Lake is a popular vacation destination across Oklahoma and the surrounding states. While there are plenty of exciting activities, your vacation is also the perfect time to focus on relaxing while enjoying the beauty of nature. Bring the day spa Oklahoma City experience to your Hochatown vacation by scheduling one of our in-cabin massages.