Mindi Cox
Massage Therapist
I founded A Servant's Hands in 2011 with a desire to help people and create jobs that give parents the opportunity to care for their families in a healthy and balanced way.
To expand these opportunities to other people, I created A Servant's Hands School of Massage opening it in 2019. My team of professionals works together to give our clients the best service possible.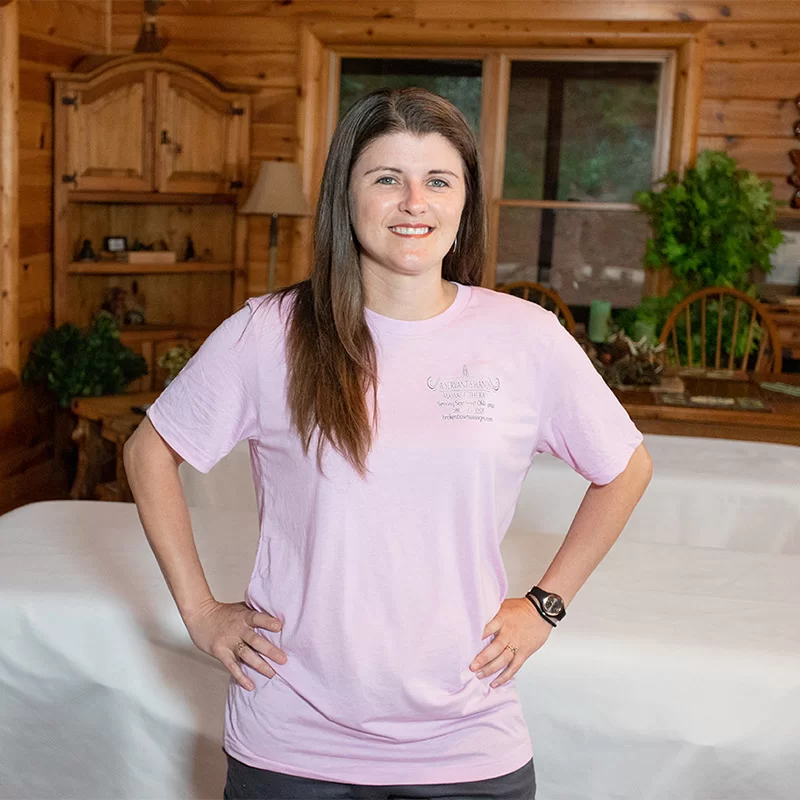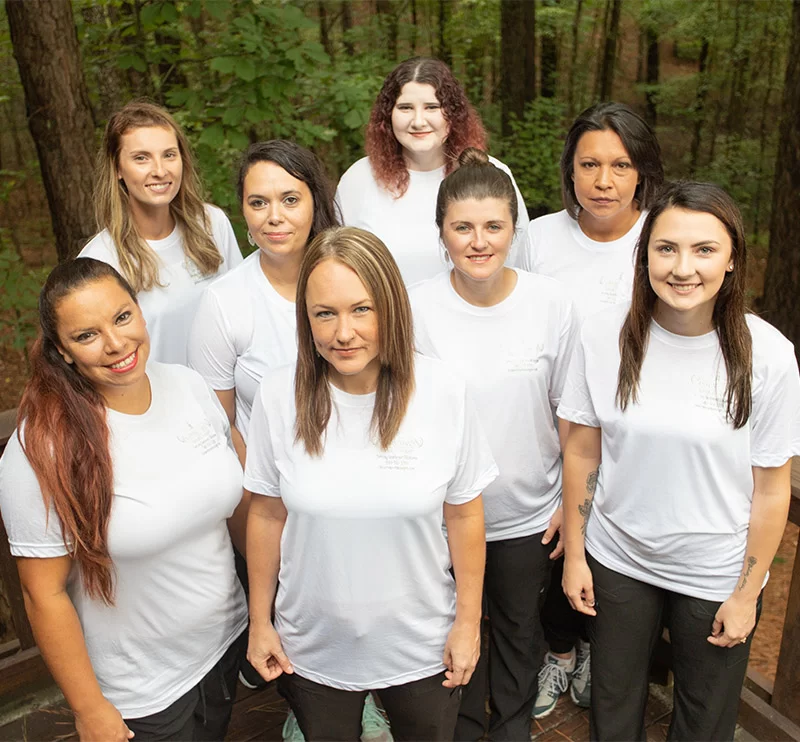 Our Story
The idea for Mobile massage came into play for me in 2011. I was helping a friend at some cabins where the management was trying to find an MT to do in-cabin massages. It was as if God threw it right in front of me. That is when the journey began. It took my husband and me a good while to decide on a name, but once we did, things just fell in order. "We were obedient to God's Word." Praise Him for allowing our business to exist.
Many women played a role in the making of ASHM. They all just happened to have families with small children, so as a part-time job, it worked well and still does. In 2015, we were able to expand to more locations. It was scary, but God was in control. The expansion brought the need for more therapists.
So in 2019, we opened a massage school. We were still obedient to God (even though I am not a natural teacher). But it has been a great journey thus far, including ups and downs, good and bad times, and a lot of learning and teaching. My family and I could not have asked for anything better. God has blessed us beyond measure. In 2020, we are expanding to offer medical massage to our area. God lays it before us, and we just try to walk where He leads.

Our Mission
Serve whole-heartedly as if you were serving the Lord…  Ephesians 6:7
Massage
We provide Swedish, Therapeutic, Prenatal, and Hot Stone massage services at your cabin.
Add-ons
We provide additional services, including face treatment,  foot treatment, and hot stones at your resort or cabin.
Packages
We provide packages for couples, bachelorette parties, and other small or large groups at resorts or cabins.
Founds A Servant's Hands
2011
Begins providing onsite massage services at cabins
Founds A Servant's Hands School of Massage
2019
Begin training new massage therapists