Prenatal Massages in Broken Bow Oklahoma
If your pregnancy has caused soreness or pain in your legs or back, you may consider scheduling a prenatal massage. Prenatal massages Broken Bow requires skilled therapists who have the training and knowledge to provide a relaxing experience while ensuring that every safety precaution is taken for both mother and baby. While there are limitations for massage during pregnancy, prenatal massages in Broken Bow Oklahoma can provide wonderful benefits, particularly when they are scheduled regularly.
Before your prenatal massage begins, your therapist will carefully develop a plan based on how far along you are in your pregnancy. As a general rule to keep you and your baby safe, you will not lie on your stomach past the first trimester. To help you stay comfortable, your therapist will help position you for the best results and will use various pillows to provide additional support. Each element of the massage will be carefully planned to create total body harmony safely.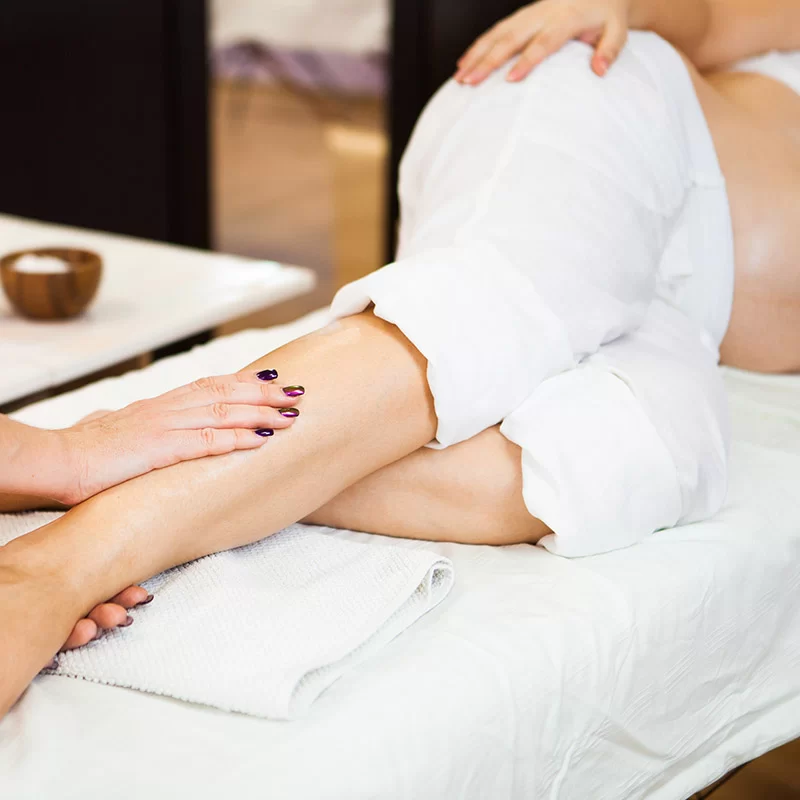 Hands in Harmony Sessions
Your massage therapist begins supporting your hands in harmony session as soon as they arrive at your cabin. They will transform the space into a relaxing spa setting with curated music playlists and setting the ideal room temperature. Once your therapist has you comfortably positioned on our plush table and lush linens, they will work to ease pain and discomfort while avoiding deep pressure on specific areas. While it is always essential to work with experienced and knowledgeable therapists, it is particularly important for prenatal massages. For example, too much pressure on the legs could alter blood flow due to hormonal changes, so we always take extra care with our pregnant clients.
In addition to providing stress and pain relief, a prenatal massage Broken Bow can aid in the relief of anxiety and depression. Your therapist will likely focus most of their time on your back and legs while ensuring that the pressure is perfect. We understand the long-term effects that massages in Broken Bow Oklahoma have. This is why we are so passionate about providing each client with a high-quality and personalized spa experience. We use clean products that are also hypoallergenic; the rice oil, grapeseed oil, and massage creams we choose are perfect for sensitive skin. Additionally, if you decide to add essential oils to your massage, you can rest assured that we only use brands that adhere to the strictest purity standards, including Doterra, Simply Earth, Young Living, and Melaleuca.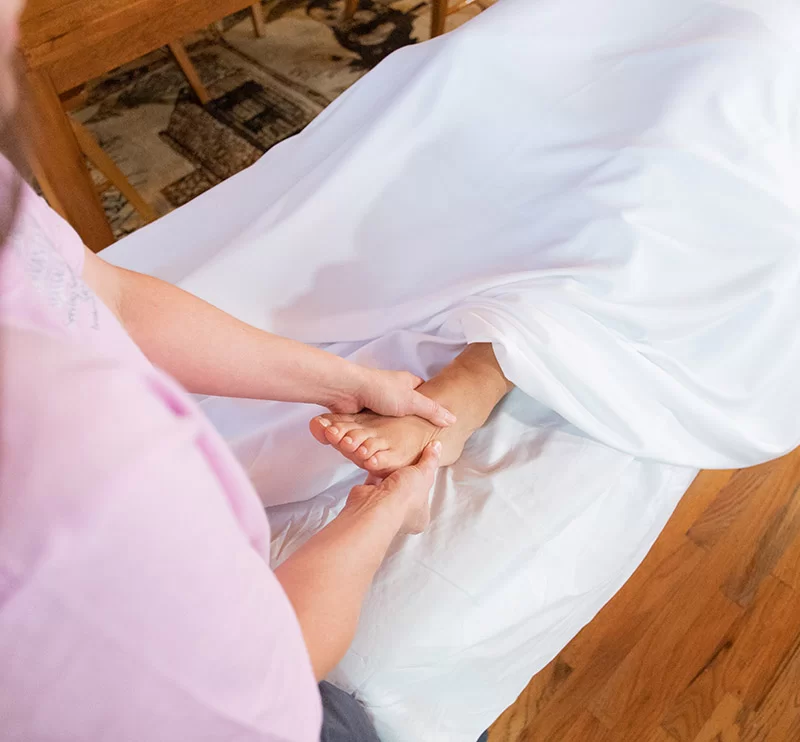 At A Servant's Hands Massage Therapy, we provide several relaxing spa treatments to promote body harmony that you can easily add on to your prenatal massage. Of course, each add-on service is carefully designed to be entirely safe and comfortable.
In fact, we are so passionate about supporting expectant mothers through massage that we offer both a prenatal massage and a prenatal package. Since there are limitations to how long a prenatal massage can go, we are happy to provide a face treatment for no extra charge when we are unable to complete a full hour of massage, so you will still get the complete spa experience that you deserve. Our face treatment includes a cleanser, mask, exfoliator, and soothing hot towels to leave you with a smooth and glowing complexion. We do not offer longer massages during pregnancy for safety reasons. 
If you are taking a babymoon or getting away as a couple, consider booking a Massage for Two AKA Couples Massage, so that you can both take the opportunity to relax during this time. It is one of the best things to do in Hochatown. If you have any questions about what to expect during your prenatal massage or any additional services that we offer, please feel free to contact us. We will be more than happy to answer any questions you may have about our massage process.