Hot Stone Add-On at Our

Broken Bow Spa

Our hot stone add-ons for

massages in Broken Bow Oklahoma

are an excellent choice if you want a luxury massage experience combined with the relaxation and pain relief that you would receive from a therapeutic massage. When you add hot stones to your massage, your

Broken Bow massage

therapist will gently and smoothly guide hot stones over your body, allowing the direct heat to relax your muscles. The "melt your muscle" effect of hot stones will provide instant release across knotted and tensed areas and promote

body harmony

.

A Servant's Hands Massage Therapy designed our hot stone massage add-ons to provide a fully effective and relaxing experience. Whether utilized as a general massage tool or for specific trigger point therapy, the healing effects of hot stones are highly beneficial, particularly in reducing stress, easing tension, relieving chronic pain, and promoting deep relaxation. Hot stone add-ons can also encourage healthy circulation throughout your body thanks to the heat expanding your blood vessels.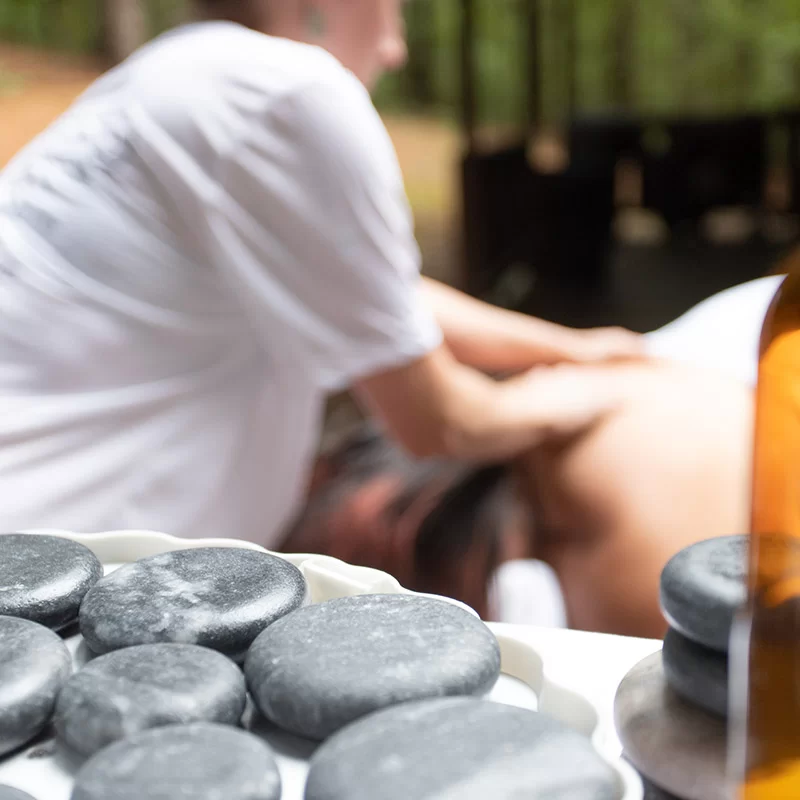 A Broken Bow Spa in Your Cabin
Our team carefully crafts each element of your time with us to create the
flawless massage in Broken Bow
experience that you deserve. Your therapist will begin transforming your cabin into a personalized
Broken Bow spa
as soon as they arrive by setting the ideal room temperature and starting our thoughtfully selected spa music playlist. We want our clients to be as comfortable as possible, which is why we always use quality linens on our luxurious and sturdy massage tables.
Once your cabin is fully prepared for your
Broken Bow spa
experience, your hot stone massage can begin. Each product that your therapist utilizes in your
flawless massage in Broken Bow
is pure and clean, so our
hands in harmony
with our quality products provide the most relaxing experience possible and take care of your skin. Our team is passionate about promoting your long-term health, which is why our rice oil, grapeseed oil, and massage creams are all hypoallergenic. By request, we can incorporate essential oils into your hot stone massage experience.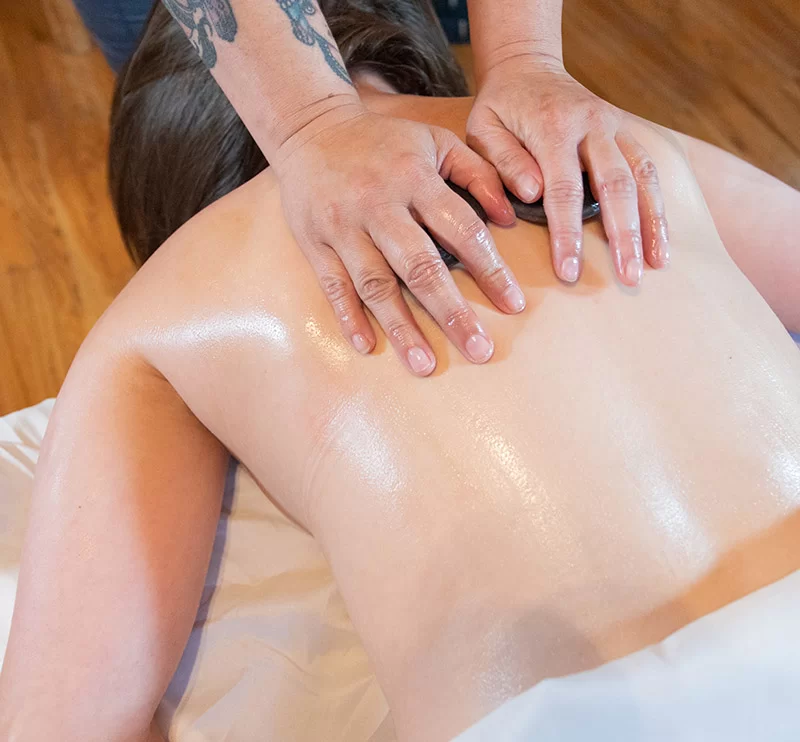 We are passionate about providing customized massage experiences, which is why we offer various add-on services to personalize your massages in Broken Bow Oklahoma fully. Our foot treatment features a sugar scrub and hot towels, making it the perfect choice at the end of a busy day. If your back is tense or sore, our back treatment can relieve that through our scrub and charcoal mask. You can also request a face treatment to extend your in-cabin massage session. Our face treatment adds twenty minutes to your session and helps give your face a healthy glow through our exfoliator, masque, hot towels, and more.
We offer two different session lengths for our massages. With any session length that you select, our Broken Bow massage therapists will bring their thoughtful service and careful hands in harmony with their quality products to create a relaxing in-cabin spa experience.
If you want to automatically include additional services to your massage, consider booking one of our special massage packages. Through our Spa Time at the cabin package, your therapist will treat you to a 90-minute spa session that includes a face treatment, foot treatment, and an infusion of essential oils. Our Couples Massage package is an excellent choice if you are in the area for a couple's vacation. Any of our add-ons can be included with these packages as well.